SciX 2015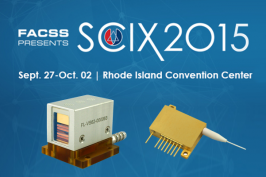 Laserand, Inc. is proud to invite you to SciX - The Great Scientific eXchange conference and exhibition held in Providence, RI, United States on September 28-30 in Rhode Island Convention Center. Laserand will focus your attention to our featured products:
CW Single Frequency DPSS lasers. Models range from UV to NIR. We will introduce newly developed model @266 nm.
Piezo nanopositioning stages with the newest controller.
Optical components: ultra-fast, high power, polarization. Beam expanders. Beam attenuators.
Rhode Island Convntion Centre, Providence, RI
September 28-30, 2015, Booth 103
« Back